We all know that video is key in today's marketing strategies, but what types of video can you create? Many businesses know that they need to promote video; however, they don't know where to start. Here are a few ideas for creating meaningful video content that will reveal your business's "human" side.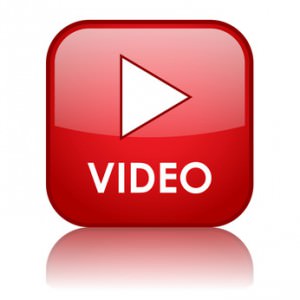 Demonstrate a product or service. Marketing 101 teaches "Show. Don't Tell." Show your customers how your products work. They can be a demonstration of people using the product or "how-to" videos. These should be short and engaging. The more professional the video, the more credible the video for a demonstration.  However, short video clips taken with your phone for YouTube and Vine are great if you spot someone using your product. Imagine if you saw Kevin Pollack using your widget at a Starbucks in town. Of course, you should ask Mr. Pollack's permission, but how cool would it be to have a short video of him using your widget that you could blast immediately on social media? Even if it wasn't a celebrity! Both forms of video can work simultaneously to increase your credibility, engage your client base, and boost your marketing efforts.
Customer Testimonials. There is no better form of promotion than real people telling real stories about using your product or service. Professional video is key here. It adds to your credibility not only with the people giving the testimonials but for potential consumers watching the videos as well.
Sharing Your Donor Dollars. Tell a compelling story of the organizations your business is donating to. Show the need for charitable donations, what the problem is, and how donations help remedy it. Real. Engaging. Compelling. Human. Viewers are very, very interested in a story. Consumer makes purchasing decisions based on emotional responses. Toms does an exceptional job at this.
Why is this important to you?
Our extensive experience crafting video can help you get great results.
Got a project in mind?  Give us a call, (203) 936-7761.
Read More