3 Ways Local Businesses Benefit from Creating Business Videos
Local Business Videos
Small businesses are more adept and integrated online than ever before — including businesses that have a main focus on their physical storefronts!  The key for these local businesses?  They should take advantage of the opportunities the online space offers. Here are 3 ways local businesses benefit from creating business videos:
Events/ Documenting Business Culture
What if it was possible to document special business events throughout the year (picnics, concerts, presentations, yearly meeting, awards, testimonials, charitable events, donation drives, etc.), and then make the video available to: employees, the company blog, newsletter, social media, associates, etc.? With today's social and cloud-based marketing resources, it is!
Capturing the beliefs and culture of a business through event filming can solidify a business's brand and workforce. For instance, a local business may have a charitable event where they annually raise support and visibility for a cause they believe in. Filming this event would increase the visibility for the cause, increase customer loyalty, and attract potential customers. (Note: it doesn't have to be a professional-level production.  We regularly advise our Clients to use iPhone-type video to share on social media.  It's an inexpensive way to add additional content on an on-going basis for PR.  Save your dollars for the higher-level marketing and advertising campaigns where brand messaging is key.)
Using video is a great way to engage an audience, and it brings a dynamic tool for effective business strategy.
Marketing Purposes
All businesses can use video for marketing purposes, yet many small businesses don't take advantage of it as a resource. Developing a video presence — on YouTube, social media, your business website, forums, local Chamber of Commerce sites, trade shows, newsletters, etc. — is a powerful marketing tool for small and large businesses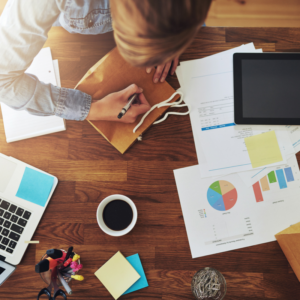 . Fresh and timely content, spread around the online world, is a great tool to attract your target audience.
For professional services: how-to videos and tutorials can be produced, including introductory videos for the business's website, interviews with leading associates, or testimonials with satisfied clients. For businesses selling products: videos can be produced that highlight manufacturing, interview a product spokesman, relevant industry news, or new product spotlights. Advertising videos can also be put into the mix with local commercials spots created to air in rotations both on TV and the web.
Resources and CRM
Step-by-step and how-to videos draw in potential customers and keep loyal customers satisfied. Video is often used as a tool for customer relationship management (CRM), in order to engage, connect, and satisfy a target audience.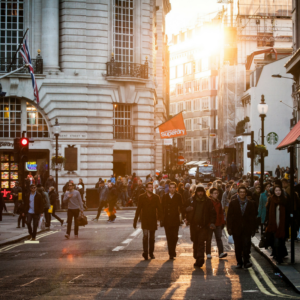 A company website is the central location for a local businesses online efforts. Managing customer relationships with video resources is a great way to provide free resources to customers and potential customers. Example of these types of videos include self-help/knowledge-base centers, testimonials, how-to's, tutorials, news, articles, eBooks, white papers, links, buying guides –the list goes on. And it can be targeted to what your specific customers are looking for.  A local HVAC company can provide a guide on the process of what it's like for them to work in your house.  Answering your customers questions and speaking to their interests will build trust and captures sales in the end.
Effectively using video for general customer relationship management can give local small businesses a voice in the community and in the industry online. A video presence can bring brand solidification, customer referrals, and website growth; all attracting more customers into multiple sales funnels.
Summary
Small businesses can use video in these three ways to effectively attract positive attention, build their brand online and in-store, and enhance their overall CRM strategy. Most business owners would agree that video helps, yet may think outsourcing video production as a costly endeavor. This is often not the case, and hiring a professional video and photo service is an affordable business expense. Their experience can also inform you on how to implement a video strategy.
With limited resources, smaller businesses must be good at delegating aspects of their business process, just as they might engage accounting, insurance or IT professionals. Video production for advertising, marketing, events or CRM purposes can be outsourced on a project basis to a professional crew of experienced videographers, photographers, and creative storytellers. A service that has the equipment, experience, and expertise to create video and photos for any project.
Miceli Productions has worked with many local businesses to produce video content in Connecticut and the New England region; in our production studio, on-location, or remotely. We've also worked across the U.S. and beyond traveling to various locations.
With 14 years of industry experience, Miceli Productions has the expertise needed to create commercial quality videos for businesses, at a price they can afford. Please contact us to learn more.
Read More