How to Improve Your Video Marketing ROI
You don't need a viral video to have success with video marketing. Studies have repeatedly shown the impact video has on marketing results. According to Hubspot, emails with videos receive 200-300% higher clickthrough rates; videos increase landing page conversions by 80%; and 64% of people are more likely to buy a product online after watching a video.
Instead of worrying about making a video go viral, you should aim to increase your ROI from video marketing. You can improve your ROI by analyzing how your video content is currently performing, brainstorming ideas to replicate what's working, and letting go of unsuccessful strategies.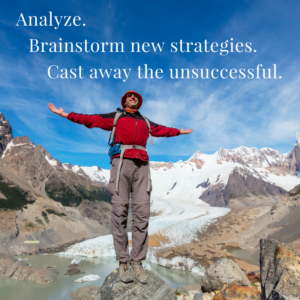 Here are four specific ways to improve your video marketing ROI:
1. Learn from Your Video Marketing Successes and Failures
Look at your most successful videos, as determined by your KPIs (key performance indicators), and figure out why a video was a hit with your target audience. Did it trigger a certain emotion within them? What was that specific emotion? What in particular about the video caused that emotion in your audience? Did it then trigger a buying action? Use your insights in future videos to improve your marketing. You may even want to survey your audience for additional insights. The opposite holds true too: if you think a video performed poorly for a certain reason, don't repeat the mistake in future videos. Did your audience click away at a certain point? Did they watch the video all the way thru but not take the action you desired by their watching? Knowing your metrics can help you generate videos that are better received by your audiences and help improve your video marketing ROI.
2. Take Hints from Viewing History
The viewing history metric in video marketing indicates how interested a viewer is in your videos. For example, let's say that viewer A watches the first 15 seconds of two videos and viewer B watches the full duration of two videos. It's wiser to try converting viewer B because their viewing history shows that they're interested in your content, whereas viewer A left after 15 seconds. This isn't the only way to determine which leads matter most to your business. Other possibilities include the CTAs they responded to and the type of content they watched. Take the time to study these metrics and analyze where they might be improved.
3. Monitor Your Audience's Attention Span
Attention span represents at which points you held a viewer's attention and for how long. Look at the time stamps where attention span dipped for your video and contemplate WHY it did. Was it a boring part of the video? How could you present it in a more engaging way? Was something said that turned off people? Keep your mind open to other possibilities. It's not necessarily something that was did or said — it could be a lack of the information they thought there were going to received, or something that was missing.  Or perhaps your views were not targeted correctly some people watching are not the customers best matched to your brand message.
Michael Litt, the CEO and co-founder of Vidyard, shared that one of their videos experienced a sharp decline in attention span at the beginning of the video because it was set to autoplay on their landing page. Turning off the autoplay feature solved the problem. The bottom line? Get data and reconfigure if needed.
4. Integrate Video Engagement Data with Customer Relationship Management
Another way to improve your video marketing return on investment is to integrate video engagement data with your CRM software. If you set up this feature, video engagement data will automatically sync with the contact's record in your CRM dashboard. You can see which videos a customer has watched and for how long they stayed on the video. Once the prospect has reached a certain percentage of content consumed, have your sales team interact with him. A good strategy is to ask questions that are inspired by the videos he watched.
Conclusion
The best way to improve your video marketing ROI is not to implement the latest tips and tricks but to analyze your past video performance metric. You can find areas that need improvement in addition to clues as to what works best with your target audience. You'll get a better idea of what type of content they like, how long they want videos to be, and what keeps them engaged. There's a lot of valuable information you can glean from paying attention to your video marketing metrics.
Contact Miceli Productions. Great video content creation starts by crafting engaging stories. We can help.