Creating an eye-catching image library for company use is an important investment for your business.
They say a picture speaks a thousand words, and in today's culture that's even more true. Photos and video have a much bigger impact today than they did years ago, especially since the explosion of social media and online resources, as well as the increased quality of prints, online images, and video productions.
The days of text-only or mostly text websites are gone. Many are moving to magazine style sites that involve large numbers of pictures as well as video content, and these sites are connected to Facebook pages, Instagram, YouTube channels, and the like. People want eye-catching visuals, whether in photo or video format. They want them online and they want them in print. This is why creating an image library for company use is a such an important investment for your business.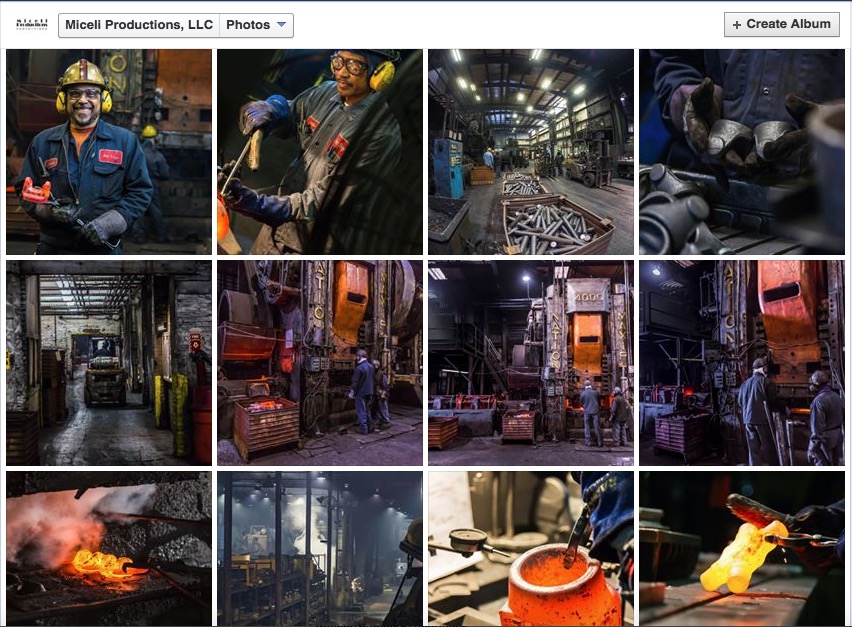 Since many businesses have both an online presence as well as a physical one, a variety of vivid, customized photos are important for use in either arena. They can be re-purposed across many platforms.
Physical Use
Having a custom image library is indispensable for creating brochures, flyers, trade show images, and prints for display at your business site. They can also be used to create a particular brand image that your business is known for. Other great uses for photos are business cards, refrigerator magnets, calendars, and the like, that all speak volumes about what you represent and have to offer.
Online Use

Your custom photos will serve you well on your website, providing eye-catching images for viewers to take in. Whether they are displayed in your header banner, or are used for page entries and blog posts, great photos will keep customers on your pages longer. It's a well-known fact that a catchy photo may mean the difference between someone actually reading the post that goes with it or scrolling on by to something else.
You will do well to create a custom icon and image that is associated with your business, as well as to be used for your avatar when commenting on other people's sites to draw them to your own site. Custom photos are also useful for Instagram, Facebook, email newsletters, and articles you may publish online.
One thing to keep in mind about the photos that you put into your library is that you want them to be original. Stock photos or photos that are free on the net are fine for some applications, but to really stand out, your photos should be original to your business. Be authentic. What if someone saw a photo associated with your business that they saw on another website? It simply makes for a lack of originality and conveys that you may cut corners. If people think you cut corners in one area they may not trust you as a business.
A second item to pursue is the quality of the photos you use. Every photo needs a strong composition so that it grabs the eye, proper contrast between light and dark, clarity and focus, as well as proper coloring and lighting. Knowing what to focus on and what the photo is saying are also very important to quality photos.
Finally, you will want to consider who should take your photos and what subjects should appear. Having your photos done professionally is an excellent choice if you want to have maximum impact with the least amount of wasted time and effort. Professional photographers put their lives into creating great photos. They know all the nuances involved and what works and what doesn't. It's experience that you can tap into.
Miceli Productions has the technical expertise, imagination and insight to bring your vision to life through your photos. We are a small team who works hands-on with every client to make sure your custom image library fits your business and applications. We provide high quality commercial photography that will take your business presence to the next level. Contact us to learn more about what we can do for you.