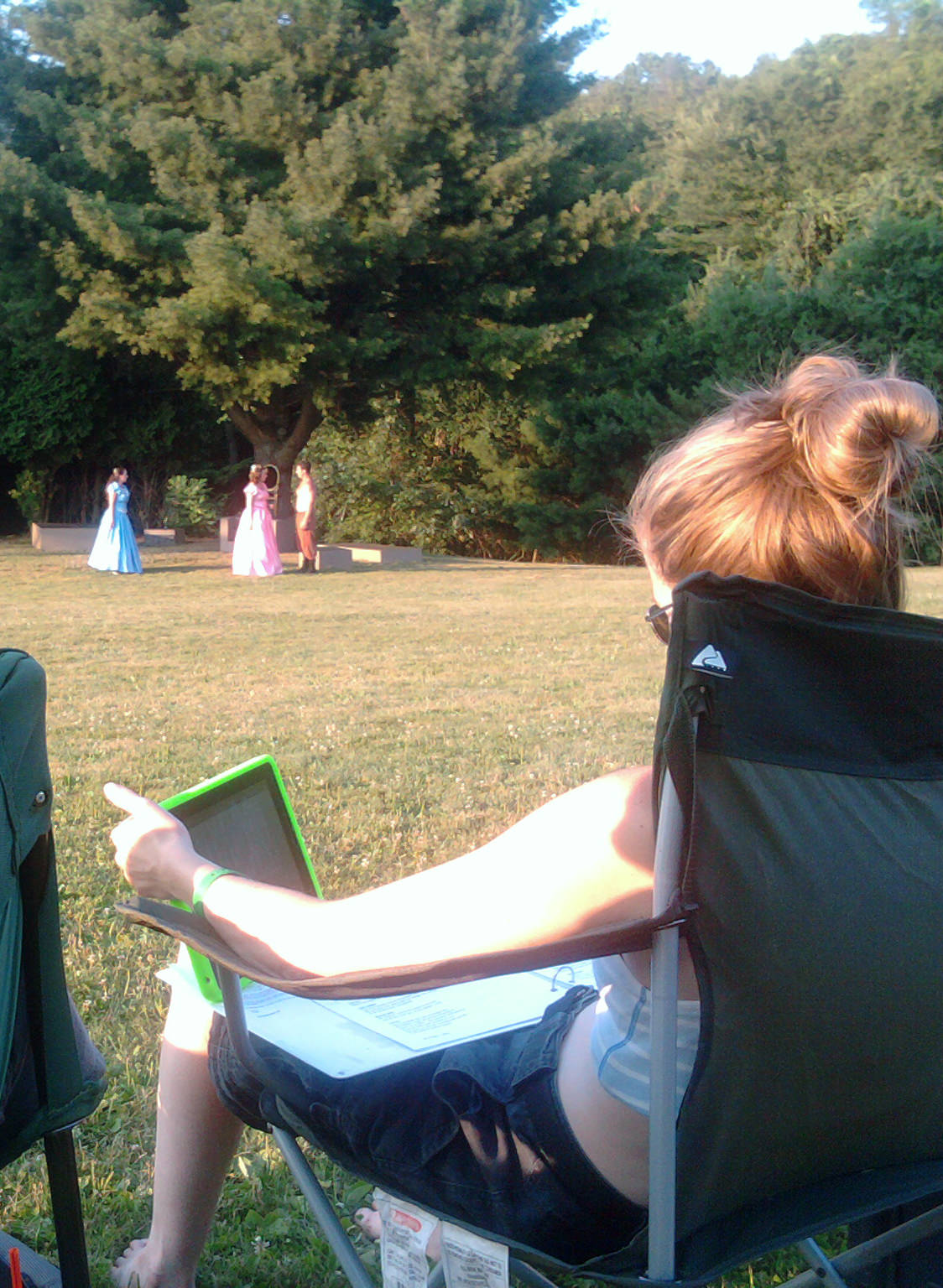 ArtFarm's As You Like It directed by Dic Wheeler opens this Thursday July 8th 2010 in Middletown, Connecticut.  Out in the open air with picnic baskets and lawn chairs, audiences will be enjoying Shakespeare's timeless and beloved comedy and the audio engineer will be running the show out on the same lawn – from an iPad. Sound designer Michael Miceli felt this use of mobile technology was the perfect tool in his efforts to "amplify the sound of the spoken word without technology becoming another character in the show."
The sound console is backstage, the speakers are hidden in the trees, the actors are wearing wireless head mics that are barely perceptible, and the discreet iPad controls the whole setup.  Here's how:
Screensharing iPad application iTeleport connects via a wireless router to a backstage laptop running CHSoundDesign.com's PALLADIUM.  The audio engineer can remotely see and control – from the iPad – the sound console that is directly connected to the laptop and wired to the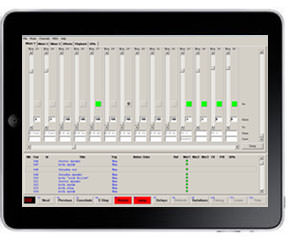 sound system.
"For this particular sound design we are addressing a pre-show live band, 13 performers with wireless mics, and a system that amplifies to a crowd of 500 people outdoors among the elements.  Not only is this 'virtual front of house' setup easier and more reliable (iPad batteries outlast your standard laptop), the sound design fades into the background leaving just the gorgeous outdoor setting and the power of The Bard." -Michael Miceli