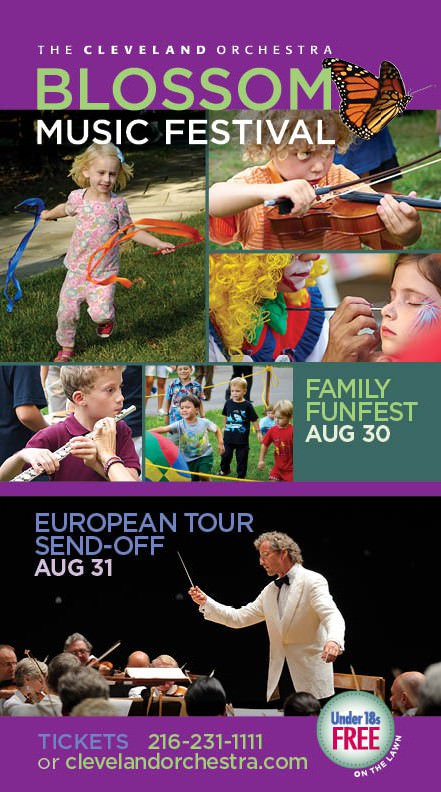 In the Studio we're working on our latest :30 TV commercial spot for The Cleveland Orchestra Blossom Music Festival Family Fun Fest 2014.
A little behind the scenes:
Most times we capture the imagery and audio we need for the TV spots we create, but for this commercial we're using existing video clips, still images, and a pre-recorded radio spot in post-production editing to create this TV spot.  The photos of the kids activities capture the happenings at the Blossom Music Festival Family Fun Fest, the video clips taken illustrate families together at the concert and give the spot some life.  A few more images of the great lawn at the festival, the awesome fireworks and a few of the Orchestra in action add additional interest about the place and concert.  We then put in the appropriate logos, messaging, pertinent dates and close with a slate.
Want to see other finished TV spots we've create?  Check out our TV Commercials.
The TV commercials we create can vary greatly.  For some that advertise events, we'll start with the promotional art from posters or logos, capture live footage or testimonials of people that have visited or viewed the performance or event.  For others, we'll create a custom animation about what a product can do.  Then there are the TV commercials that are on-location at local businesses or restaurants where we showcase the best you offer for the potential customers you want to reach.  If you're selling services, we've filmed installations of equipment and customer service interactions.
What ever the need, we capture it in PHOTO + VIDEO. Got a project in mind?  Give us a call, (203) 936-7761.
For more on The Cleveland Orchestra Blossom Music Festival Family Fun Festival, CLICK HERE.
Read More