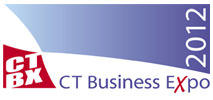 Miceli Productions HD will be on site at the 2012 CT Business Expo on June 7th capturing stories about business in Connecticut over the past 20 years.  This year, host of CTBX, the Hartford Business Journal will be celebrating 20 years of business news history. Select clips will be aired at the HBJ 20 Year Anniversary Gala in October.  For Gala ticket information, click HERE. We'll see you in the lobby of the Connecticut Convention Center!
What's YOUR Video comment on Business in our region?
We want to hear your past memories,
business milestones or thoughts about the future!
Read More