Hartford Stage Company's A Christmas Carol has one of our favorite Scrooges, actor Bill Raymond, returning to his role this holiday season for the 10th time!
Check out Miceli Production HD's new Christmas Carol TV commercial, featuring Mr. Raymond's delightful turkey gobble.  Watch the spot via our HD enabled media player above or as part of our Top Ten Scrooges YouTube Video Playlist.
The playlist not only took us down the many merry memory lanes of Scrooges past, but also reminded us that this timeless tale holds up to wildly different interpretations.  From elementary animations, to muppets or chipmunk voice-overs, from cutting edge computer generated graphics then back to old fashioned black and white film, we love to Bah Humbug with them all – please enjoy and share.  Happy Holidays!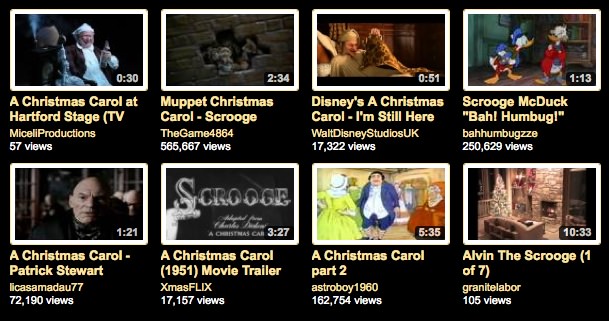 Read More