Southington CT's annual American Cancer Society Relay For Life takes place June 11th 2010.  The entire Miceli Productions Relay For Life documentary film team (assistant editor Kasey Cocivera, composer DBR/Daniel Bernard Roumain, and producers Michael and Jennifer Miceli) have been touched by cancer survivors close to them.
Ways to support Southington Relay For Life:
NEW! PURCHASE documentary film Stories of Hope produced and donated by Miceli Productions.  All proceeds from sales of this DVD go to support the Southington CT Relay for Life (available on-site June 11th).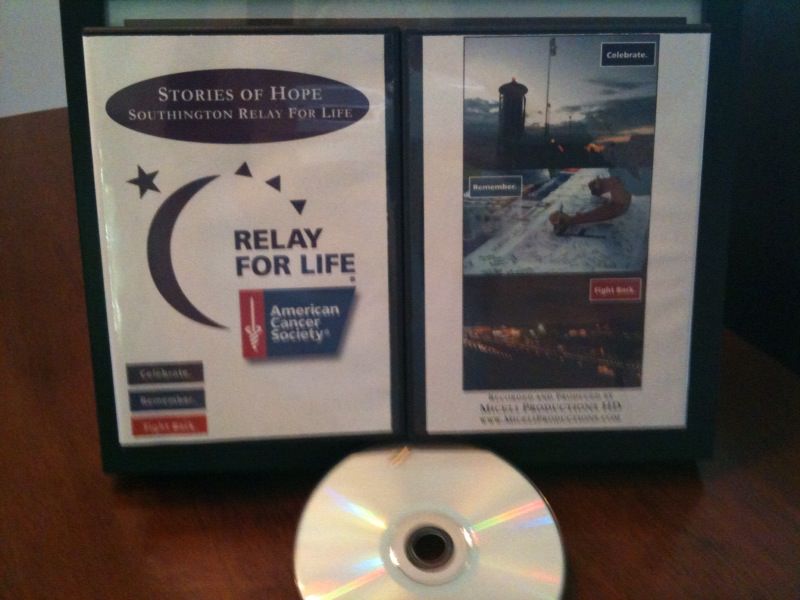 To view film excerpts CLICK HERE
Read More