We don't usually shoot weddings. But… when a lifelong friend says she's getting married in Maine in a Dance Hall right down the road from a working perfectly picturesque Farm where we can take all the photos we want, and that after the ceremony they want to spend the night wandering Old Orchard Beach…? Well, you pack up your stuff and head north!  View more photos on 500.px.
---
We had a blast doing Christina and Jake's wedding photography, and they were such willing and eager (and patient!) participants in the myriad of setups I wanted to try. In the end we got some really exciting images. Turns out they had a friend at the wedding with this amazing restored old Chevy Flatbed truck, so we roped him and his truck into some of the scenes as well.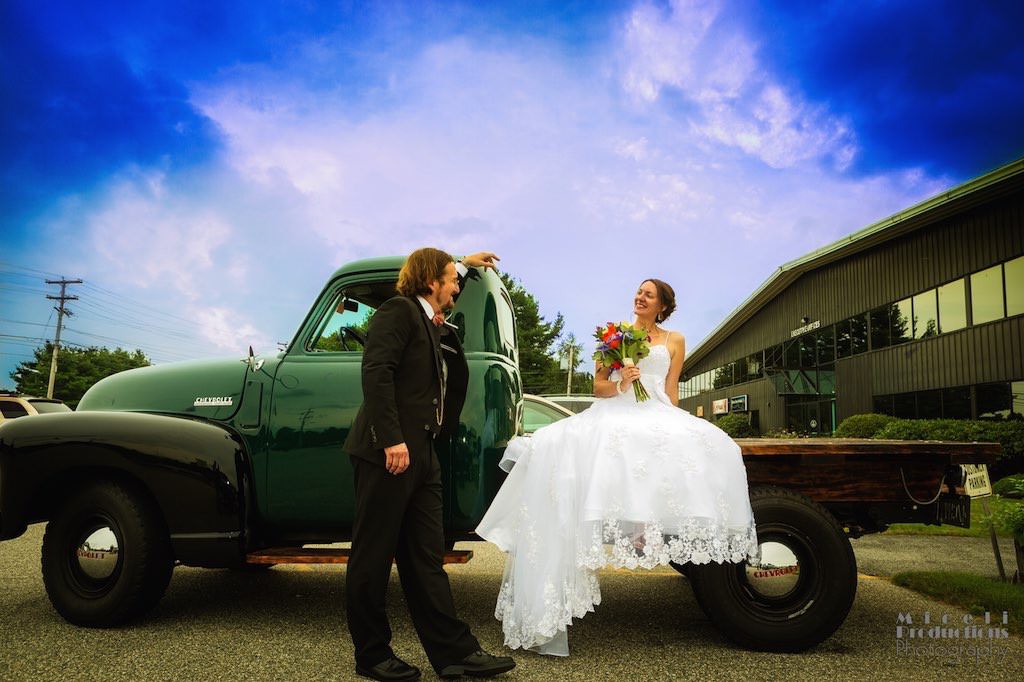 After the reception wrapped, we headed to Old Orchard Beach, the Happy Couple drawing the attention of many of the folks there. The newlyweds were showered well-wishes from everyone we met. The bride and groom were, of course, still in their wedding best. Brides and grooms on beaches and amusement parks make for great images. So, thank you Mr. & Mrs. Theriault for an amazing shoot!
They rode the carousel. Walked on the beach. Sat in the lifeguard chair. And even got a surprise visit from Elvis! Yup, he's still around!
Here's a slideshow we made of the highlights:
[tg_youtube width="1024″ height="768″ video_id="G4sjO_3qtqc"]
---
All our best, and all our love, Christina & Jake!