Look at your business goals to determine your video marketing strategy.
Many beginners to video marketing mistakenly assume that view count is an accurate judge of how well they're doing. However, view count is not always the video metric you should pay the most attention to. How do you know which metric is most important? Look at your business goals for the year. They will tell you which video metric you need to monitor.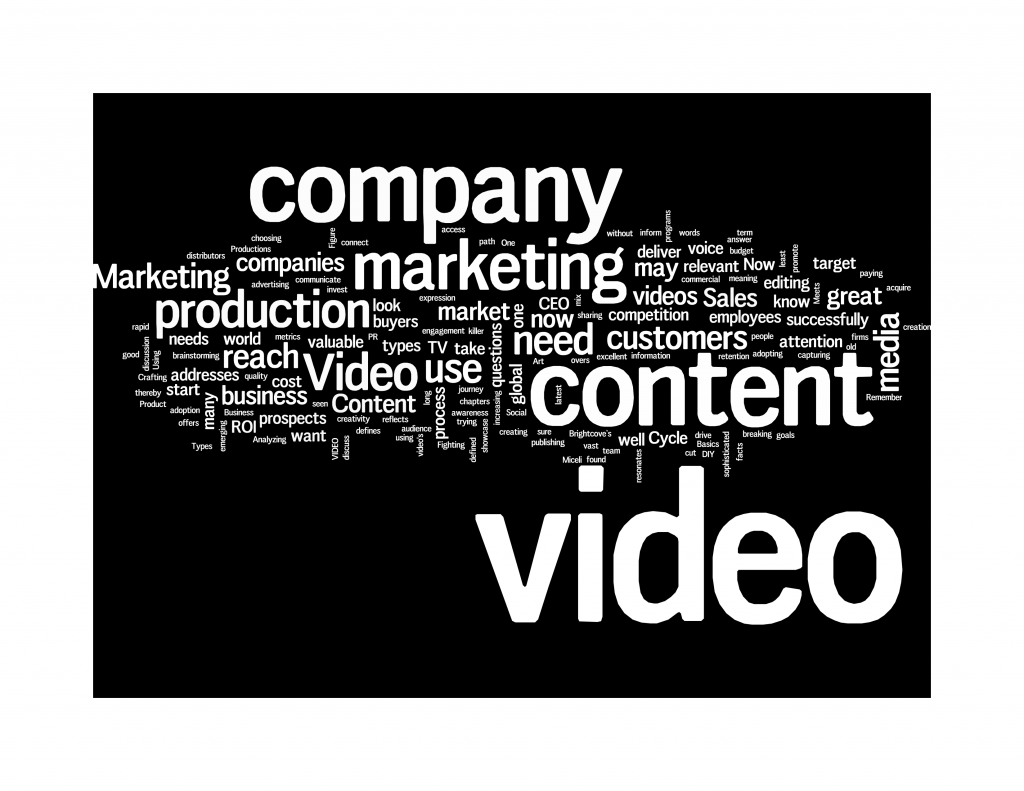 Before shooting a video, you should set a clear goal for it. Ask yourself, what do you aim to accomplish with that video? Do you want people to click the link in the description box? Do you want people to subscribe to your YouTube channel? Or do you want viewers to take action on your advice? Knowing the purpose of the video will help you shape it in a way that accomplishes your goal. In turn, the video's purpose will indicate which video metric is most relevant for that video.
Now that you understand the importance of aligning video metrics with your business goals, you're probably wondering which metric represents which type of goal. Here is an overview of five video metrics and how to use them effectively:
View count: Most people perceive view count as the judge of a video's performance. When your goal is to reach as many people as possible, then view count IS the most important video metric for you. If reach isn't the priority, then you don't want to let yourself be distracted by view count.

For instances in which reach is important, secondary metrics that you may want to monitor are completion rate and recirculation rate because they reflect whether or not the audience you're reaching is enjoying your video.

Comments: You might think that only comments measure engagement, but they represent your viewing community. Building a community for your brand is important for success. Comments will show you how well your video is resonating with viewers and whether or not a community around your brand is developing.
Engagement: The quality of a video is measured by its engagement and is measured by the percent of a video that a viewer watched. If viewers don't finish watching your video, then they might not be finding it helpful or interesting enough to hold their attention. Another possible reason for low engagement is they're seeking a quick answer to a particular question. Once they get the information they need, they leave the page. Because it helped them, your video still counts as high quality. Therefore, you must take context into consideration when you analyze engagement.
Social shares: If word of mouth marketing is a key component of your marketing plan, then you'll likely find social shares to be the video metric you must track.

Social shares indicate word of mouth marketing. Don't just look at the number of social shares your video receives; read some of the comments people make when sharing your video as well.

Play rate: The percentage of visitors who click play help you determine relevance. In order to have success with your video, it should be positioned where users find it worth playing. If you have a video embedded on a page and it doesn't receive many plays, then consider changing its position on the page or inserting it on another page of your website.
Conclusion
In order to continually improve your video marketing, you must understand what each video metric measures and how to glean the right information from those metrics. The video metrics you prioritize must be in alignment with your business goals as well. If increasing your reach is your number one priority, then you need to primarily pay attention to view count. However, if you're trying to build a community, then don't be fooled by a high view count. Your real measure of community is the number of comments and content within those comments. Ultimately, you must choose the right metrics for your business goals.
Contact us for assistance with accomplishing your video marketing goals.