How many coffee meetings have you scheduled or attended that went on way too long, were unfocused, or generally, a waste of time?
Here are a few guidelines to make this informal style of get-together effective for your business objectives.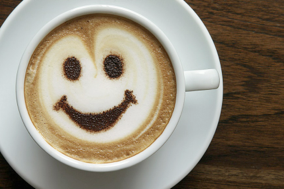 Before the Business Meeting
Know why you are scheduling the meeting to begin with.
When requesting the meeting, be as specific as possible. ("Bob, I'd like to discuss last week's sales.") You have a short window of time, so one topic of discussion is enough. If you are planning on "Just catching up," then it is not a meeting. It is just coffee talk.
Do your research on the person or topic you are meeting about BEFORE you meet.
Know your objective — your specific objective for meeting.
Planning the Meeting
Be on time.
Know that a "coffee" meeting should be 30 minutes or less.
Write down your agenda or questions you would like to have answered. Do research to find out the answers. Then, bring only ONE or TWO questions or topics with you to the meeting that you still require more information about.
During the Meeting
Make small talk short. You have an agenda even if this is an informal meeting.
Whoever suggested the meeting should buy the coffee — even if it is $6 macchiato.
Have one good specific question or topic.
Do not check your phone four hundred times.
Take notes.
After the Meeting
Later that day, follow up with a "thank you" note or email. Even if you have a history of texting, avoid texting a "thank you." You just saw the person, and it puts a lot of pressure for the person to text you back immediately. They feel obligated to text you back, and you will feel personally rebuffed if they don't.
Review your notes.
If you still have questions unanswered or need elaboration, leave a voicemail or email with your question and your contact information.
 Want to have coffee with us? We'd love to meet with you.
Give us a call (203) 936-7761.