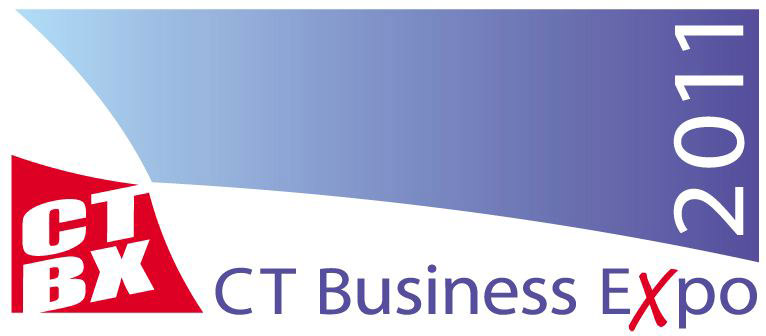 Thursday June 9th, 2011 was the annual Connecticut Business Expo in Hartford, CT.  Businesses large and small gathered to network, attend seminars, and be recognized for great work in their field.  Miceli Productions HD has participated in this Expo in a variety of ways over the years, including exhibiting in 2009 and producing the Events Resources Inc. web commercial on the cover of the Hartford Business Journal's 2011 CT Meetings and Events Guide digital brochure.  This year, our team participated in all the Expo had to offer and we made it a point to look for patterns across industries – especially marketing trends and tools.

Repeated over and over in seminars and in one-on-one conversations was the usefulness of online video and blogs.  We started our blog and YouTube channel early last year and have seen great returns on our investment, discovering new opportunities and educating potential clients on the variety of services we provide.
As a followup to the Connecticut Business Expo, we created a list of Expo participant blogs and YouTube channels to share.  If you're thinking about harnessing these content tools yourself or simply looking at the wide spectrum of approaches to using video and blogging for business, check out our list.  (This is not a exhaustive list, if you know of links that should be added, please comment.)  Remember, video can be a powerful tool to get your message out!
1. Founder of Zane's Cycles (Branford, CT), Chris Zane, presented "Reinventing the Wheel – The Science of Creating Lifetime Customers."
YouTube Channel: Zanes Cycles
Blog: Chris Zane/Zane's Cycles
Content Purpose: Chris Zane's perspective as an entrepreneur, media coverage of Zane's Cycles.
2. Founder of The Center for Networking Excellence (Wilmington, DE), Liz Lynch, presented "Smart Networking."
YouTube Channel: Liz Lynch TV
Blog: The Smart Networking Blog
Content Purpose:  Business networking how-to's.
3. Founder of The Technology Therapy Group (Whiteplains, NY), Jennifer Shaheen, presented "Why Your Website is Killing Your Business."
YouTube Channel: Technology Therapy News and Notes
Blog: The Technology Therapy Group Blog
Content Purpose:  Marketing, social networking, web design, and web development how-to's.
4. Presenting Sponsor: Comcast
YouTube Channel: Comcast Voices
Blog: Comcast Voices
Content Purpose: Create online spaces for conversations with Comcast.
5. Platinum Sponsor: Cox Communications
YouTube Channel: Cox Communications
Content Purpose: Tutorials on services, products, ads, and community outreach.
6. Founder of Beacon Marketing (Suffield, CT), Rahna Barthelmess, presented the marketing seminar "How To Turbo Charge Your Brand."
Blog: Rahna's Branding Blog
Content Purpose:  Observations of brands and marketing that result in meaningful relationships with customers.
7. Founder of Pragmatix, Inc. (Stamford, CT), Bill Abram, co-presented the technology seminar "Leveraging Your Unused Technology."
Blog: Pragmatix Blog
Content Purpose: Sharing the art of developing quality software code and the science of security and reliability.
8. Founder of Project Closet (Springfield, MA) Debbie Wright, co-presented "Enhance Your Image, Advance Your Career – Fashion Show & Make Over."
Blog:  Debbie Wright's Project Closet Blog
Content Purpose:  Helping to create confidant women.