When you're looking for a good restaurant in town or a good bar or a place to buy a vacuum cleaner, Yelp is immensely helpful if you are a consumer. When you are a business owner, Yelp can be tricky to navigate.
But what happens when your business is being reviewed? Do you even know if your business is on Yelp? And what if your business has negatives reviews? On a more basic note, do you even know what Yelp is?
Yelp is an American company that operates an "online urban guide" and business review site. It is highly engaging and extremely locally based. There are over 47 million business reviews on Yelp. If you don't know if your business is listed on Yelp, you should look right now.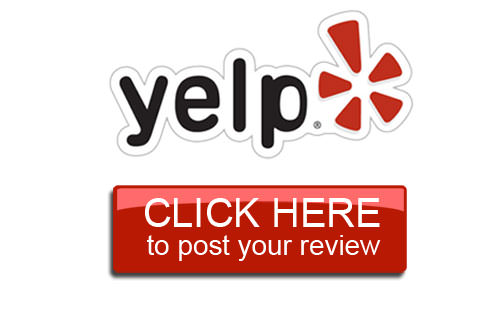 A recent study shows that "approximately 72% of consumers surveyed said that they trust online reviews as much as personal recommendations, while 52% said that positive online reviews make them more likely to use a local business."
According to Todd Wasserman of Mashable, "Next to Google, there's probably no more important site for small businesses than Yelp."
So, here are a few things that you, as a business owner, need to know about Yelp.
Claim Your Business Listing. It is free, but the claiming process is a bit time consuming. Go through the entire process and claim your business. Then, once it is verified, you will be able to make necessary changes to the listing itself and receive alerts when there are new reviews of your business. See our listing on Yelp.
Encourage Yelp Reviews. Encourage your clients to review your business on Yelp. And if you don't get the five star, rave review you are looking for, use this as an opportunity for constructive criticism. Also, use Yelp as a platform to convey to clients that you hear them, you understand them, are sorry their experience wasn't five star quality, but that you are willing to do things better next time. Remember that on a site like this, there tend to be a lot of extremes. People are driven by emotions and those emotions are attached to an experience – the experience of engaging with your business. So, if clients' experiences were above and beyond positive, they will write about it. If their experience was really negative, they will write about it. No one is really driven to write about an okay, so-so, middle of the road experience.
Try not to take it personally. This is easier said than done, especially since small businesses are personal. Review sites can get very heated and once you send it out on the internet, it may be extremely difficult for you to fix the damage. The repercussions of negativity and anger on a review site could be detrimental to your business and your reputation on and off line. Rather than taking negative reviews to heart, try to be objective. Respond quickly to the comments. Reach out in an authentic manner to correct the client's experience swiftly. Reviewers have the opportunity to edit their reviews, so if you can fix it, do it rapidly.
Have you worked with Miceli Productions?  Yes!  Please leave us a review on Yelp.