Selling a home? We all know that needs video. Selling your services as a real estate agent? Follow the same rules. Premiere real estate agents need video marketing.
Rule  #1: Everyone needs more video since it's being eaten up. Nom Nom.
Rule #2: Video gets results – 52% of marketing professionals worldwide name video as the type of content with best ROI.
Today's premiere real estate agent has an arsenal of media marketing tools at their disposal – virtual home tours, visual market listings, property showcase photography – just to name a few. But what about showcasing yourself as an agent?  We have first-hand experience from working with agents and brokers in the real estate industry and what sets them apart is their level of committment and service to their clients. How do you let people know your personality? Your style?  Your dedication to selling their home or purchasing a new one? Create and showcase YOURSELF on video – not just the properties you list! 
There are specific visuals that real estate agents can take advantage of to better connect with potential clients.  Including:
Business Card Intruduction Videos – A short video that presents your strengths, shows where you work, and speaks about your unique customer offerings. View video example. 
Agent & Team Feature Videos – A longer video that goes beyond the business card video and also features a client testimonial or customer interaction. View video example.
Professional Portraits – Headshots for your business cards and photos of you in your office and selling properties.  Visuals that let your professionalism and personality shine through beyond just the stillness of a photograpgh. View video example.
These visual tools can be shared on social media, on YouTube, on your website, in your email signature and in all the best online hangouts. Wherever you best connect with your customers. Today's real estate agents need video marketing. Updating your marketing with current photography and video marketing pieces that showcase you as the agent, help you compete in today's virtual real estate spaces.  These media tools are quickly becoming necessary for the real estate business professional.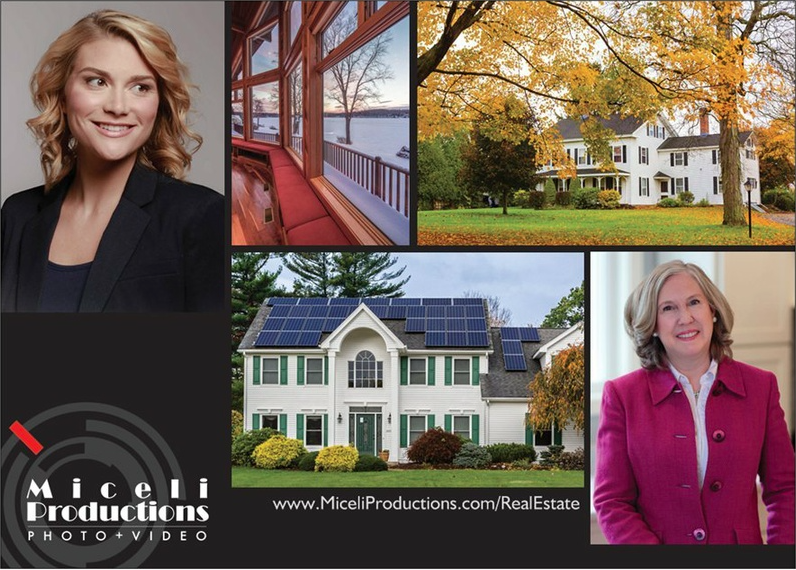 Miceli Productions PHOTO + VIDEO works with agents to produce custom message.
Give us a call, (203) 936-7761.