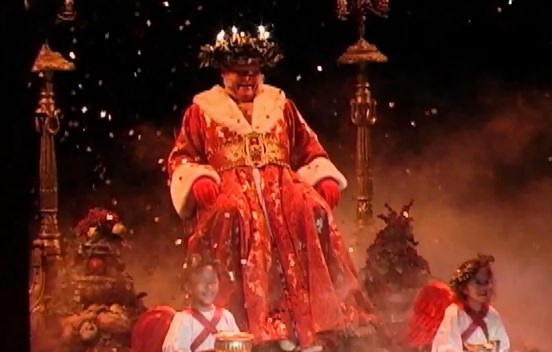 Seasons Greetings from our family to yours! Christmastime is a magical time for the Miceli Family culminating in a long standing tradition of gathering everyone together on Christmas Eve (this year over 100 people!).  In the weeks leading up to that gathering, we try to share as much Holiday Good Cheer as possible, going to many of our local festive displays, and donating to Toys for Tots and Southington's Bread for Life soup kitchen.
So whatever your holiday celebratory traditions may be, remember that spending time with family and friends, helping our fellow man and watching those little lights twinkle make the world a merrier place.  Below are links to our family's favorite holiday traditions in Connecticut.

Good tidings to you for a safe and happy holiday!
– Mike & Jenn
A Christmas Carol @ The Hartford Stage Company: Hartford, CT
Winterfest @ Connecticut Trolley Museum: East Windsor, CT
Christmas House @ Lexington Street: New Britain, CT
Festival of Silver Lights @ Hubbard Park: Meriden, CT
The Northpole Express @ the Essex Steam Train: Essex, CT
Hartford Festival of Light: Hartford, CT
Still Image: Hartford Stage's Ghost of Christmas Present