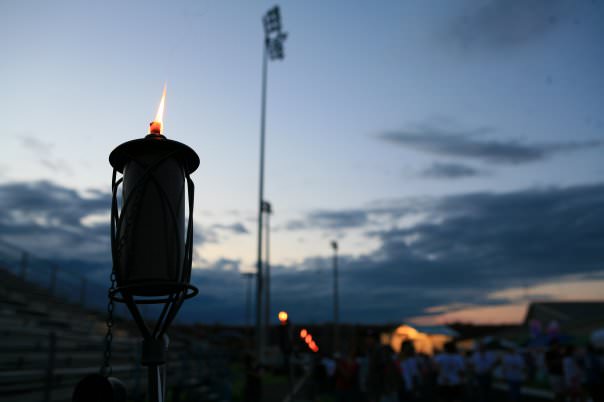 Documentary Film Screens in Southington
Excerpts from the documentary film "Southington Relay For Life" aired January 20th in Southington Connecticut as a part of the local KICK OFF for The American Cancer Society's worldwide fundraiser and awareness event, Relay For Life 2010.  Mary DeCroce, one of the event's three local chairs, came to Miceli Productions with the idea of a film that would capture the heart of the Southington Relay For Life event and its meaning to the greater Southington community.  Survivors, caregivers, and volunteers share their personal stories of cancer in this inspiring documentary.  Past film screenings have included Southington, CT Relay For Life 2009 and Southington, CT Apple Harvest Festival 2009, with public broadcast of excerpts online via SharingHope.TV.
The original documentary film was produced pro-bono by Miceli Productions in support and honor of the caregivers and cancer survivors of Southington.
For information on how to participate in Relay For Life CLICK HERE