Miceli Productions has a long history of creating content to promote and archive theatrical performances.  We regularly capture multi-camera HD video for performance archives, provide b-roll clips to media outlets, record radio spots with our network of voice over artists and create :15 and :30 spots for TV with edited video and by animating a show's poster images.
Hartford Stage's 2013-14 season opener is a repertory of two plays – La Dispute by Marivaux and Macbeth by William Shakespeare.  Very different in style and appearance, each needed content for the theater's marketing and advertising endeavors.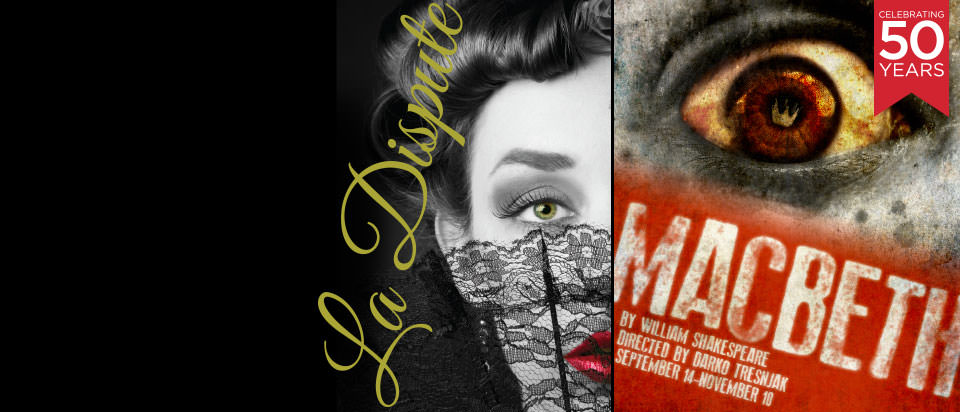 First on the hit list was creating a :30 radio spot for Macbeth.  Take a listen:
We sourced the voice over and sent samples to the Client for approval, then mixed the VO with music from the show and audio effects.  The result is a product that we can use for both the radio spot and the upcoming :15 TV commercial, maximizing Hartford Stage's investment in content creation.
More importantly, we can do all of this in-house in our Studio and deliver content electronically anywhere in the country.  We've worked with theater's across the country to produce content that helps sell their shows – from Cleveland to Philadelphia to road shows (like ELLA: The Musical) that travel everywhere.
Miceli Productions can help you advertise and market your brand.
Got a project in mind?  Give us a call (203) 936-7761.