"They came for our resources…  they came to annihilate us…  they came for our, cows?!
In this alternate-reality,
1950's era
setting – we are not alone! Aliens from the planet
Mars
have secretly descended upon
Earth
. As a member of an elite multi-national squad, you must defend our home against the vicious, little green men as they try to abduct our wives, mutilate our cows and boil our oceans!"
Geek Fever Games
presents……  
MARS vs. EARTH
.
It's not every day that Miceli Productions is involved with an intergalactic board game of epic 1950s-era proportions. But we faced the alien threat head on to produce this promo for Geek Fever Games.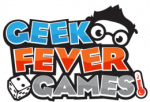 Mars vs. Earth is a game that is fun, engaging, and fast-paced. The game can be played with three to ten people, and according to game co-designer Jason Miceli, even with ten people playing the game only takes about an hour to finish.
In order to showcase this game's appeal, we needed to translate a board game to the visual medium of video. To do this, we employed as many post-production visual techniques as possible to bring out the spirit of the martian board game – interesting zooms, crossfades, kinetic motion behaviors, an accented voice, explosions, and sound effects, among other elements. We used the original game art and the mBehaviors MotionVFX plugin to create some fun and interesting visuals in the voiceover sections. This gave us the opportunity to animate the game art and set the mood for the promo.
Since the game is set in an alternate-reality 1950s, we played into the 1950s theme quite a bit. We utilized the 50s 16mm B&W look in some places and even some mushroom cloud footage – paying homage to the Cold War era. Even our voice over talent, Miceli Productions' own Mike Ferretti, gave a 50s radio host flare to his delivery – which we enhanced in post to bring the effect home.
On the subject of sound, we used a variety of creative sound effects to really sell the game art section. From the moo of a cow to garbled utterances of the alien invaders, we sprinkled sound effects in to complement the movements that we assigned to the game art graphics – really bringing the game to life. It's true what they say: video would be nothing without audio – and that would be especially the case with our promo.
In the second half of the promo, the game's co-creators Jason Miceli and Matthew Plourde give us some technical insight into the gameplay but also the importance of integrating Mars vs. Earth into the family dining room table. This idea that Mars vs. Earth is family-game-night material really allows for a game that is suitable for all ages.