[youtube=https://www.youtube.com/watch?v=ohC1mMpnp-M]
"Miceli Productions loves to film dance.  We've captured Bessie-Award winning dance theatre piece Fräulein Mariafrom NY choreographer Doug Elkins, the brilliant Hartford-based choreographer Deborah Goffe and her company Scapegoat Garden (see video excerpt above) and, of course, a legion of university and studio dance productions.  We love them all, in their wonderful diversity of movement.  Many of our clients come to us specifically because they've had bad experiences with previous production companies filming live dance." – Jennifer Blessing Miceli
CHALLENGES TO SHOOTING LIVE DANCE PERFORMANCES

Capturing details (like facial expressions) as well as group choreography
"The number one concern we hear from clients is that the dancers might feel too far away.  Emotions and expressions are so important to the captured choreography – but you still need to get the sense of group choreography.  We balance close-up shots for faces and intentions while remaining true to the larger picture being created.
Filming extremes in stage lighting (really dark then really bright)
"Inexperienced cinematographers often have issues when they film theatrical lighting.  Using the proper settings and equipment is key to filming quality dance footage.  Video projections are often used requiring specific awareness of camera settings; advanced experience adjusting to live stage lighting makes all the difference."
Capturing improvisational elements and entrances from different locations
"We have a long history of filming footage for theater and dance.  Our experience allows us to be nimble, filming on the fly, always ready for movement footage and improvised, live action.  We've tailored our knowledge and expertise for these incredibly specific situations."
Recording special audio needs (live as well as playback music)
"If you take audio just from the sound board, you don't get a feeling of the room (laughter, applause, sound of foot falls, breath).  If you take audio just from the cameras at the back of the house, you often get a distant or echoing quality.  We use a professional mix that gives you the closest experience to actually being in the audience at the live performance."

Video editing transitions that don't distract from the performance art
"Video editing choices can either support or distract from the art of dance.  An artistic editor can support a performance artist without the viewer's even knowing it.  Seamless, fluid transitions with a sense of momentum and musicality are key choices.  As an artist myself, I move with the performers during camera moves – when they sweep the stage, I partner with my camera in that sweep.  When they jump into the air, I provide space around that movement to feel its expansiveness." – Jennifer Blessing Miceli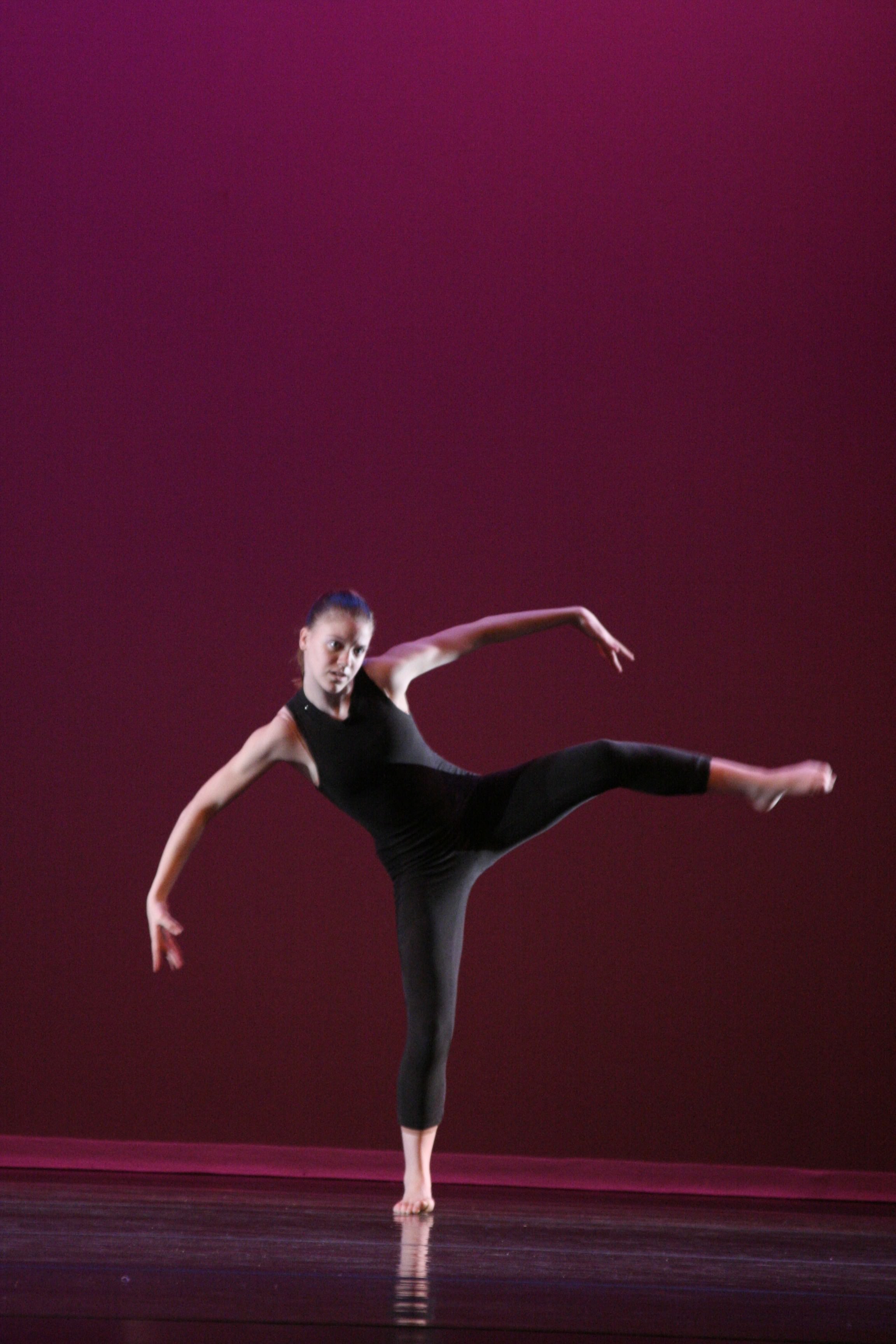 Besides capturing high quality dance production footage, Miceli Productions makes purchasing performance DVDs simple.  Studios who have booked Miceli Productions HD are provided with a link to Miceli Productions' site where dancers' family and friends can purchase DVDs online using Google's secure check out service.
Want a referral?  Ask around! We have great relationships as media vendors with Hartt Community Dance Division (Hartford), Hartford Stage's Breakdancing Shakespeare (Hartford), Trinity College Austin Arts Center (Hartford), The Cobb School (Simsbury), Figments Youth Dance Ensemble (Hartford) and others.
What does it take to shoot dance? Miceli Productions captures dance and theater performances, archives shows and takes the headache out of producing performance DVDs.  Call us today 203.936.7761.