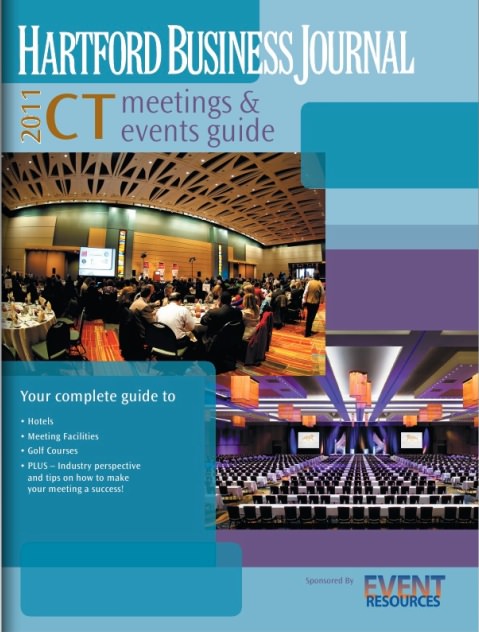 The Hartford Business Journal 2011 CT Meetings and Events Guide has just been published, both in print and via digital brochure (also referred to as an e-brochure).  We find that many organizations we work with are using digital brochures for their online publications and we're all for it – as incorporating video messages into those brochures is a natural extension of traditional marketing.
Miceli Productions HD was chosen by Event Resources Inc., the signature sponsor of Hartford Business Journal's 2011 CT Meetings and Events Guide, to produce an original web commercial showcasing Event Resources' worry free approach to event management.  It's an excellent example of incorporating online video into a digital brochure (if we don't say so ourselves).
Working closely with Event Resources Inc. President, Arnold Berman, and Client Relationship Manager, Carol Frances, we created a minute long personalized and branded message targeted to CT businesses.  To view the web commercial and the digital brochure CLICK HERE.
Other noteworthy examples of digital brochures include:
Hartford Stage's STAGE NOTES: April 2011 Edition: The 39 Steps using digital brochure service UniFlip.com.
Jacob's Pillow Dance Festival's 2011 Season Brochure using digital brochure service Issuu.com.