As a photographer you have to do what it takes to make a good photo the priceless photo your client needs it to be. Miceli Productions HD recently photographed the celebration for Amphenol Corporation's retiring CEO, Martin Loeffler, at the Waldorf-Astoria in New York City.  This important occasion resulted in a photo book titled "Martin Loeffler: 37 Years of Excellence," a gift for Martin chronicling the special event.  Unfortunately, 2 key executives were missing when this photo – the photo selected for the cover image – was taken.  Luckily, our digital media expertise came to the rescue.  Check out the before and after images below.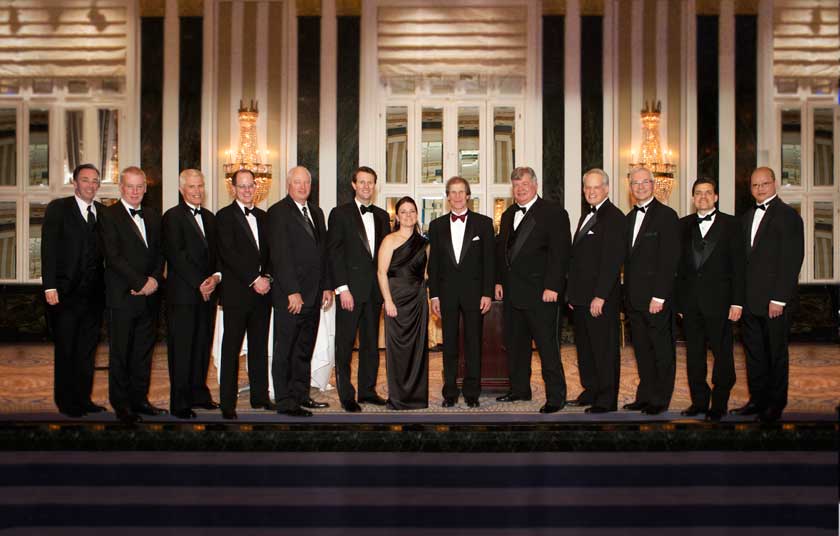 Digitally added 2 executives who were not originally in the photo and reconstructed full-body poses for them.

Digitally removed event table in the foreground that was distracting
Digitally increased the landscape of the room in the background.
ct-video-production
,
mp-ronvideo-com
,
mpronmovies
,
mpronvibeo
,
mpronvideo
,
mpronvideo-com
,
mpronvideos
,
mpronvidieos
,
mpronvidio
,
mpronvodeos
,
mprovideo-com
,
quetion-mark
,
www-mpronmovie
,
www-mpronvideo-com
,
www-mpronvideos-com
,
www-mpronvideyo-com
,
www-mpronvidio-com
,
www-mprovideo-com
,
www-mprovider-com
,
www-mprovidio