Trending now: Leverage your video to get new leads!
Congratulations! You've gone through the (mostly) painless, but nevertheless time-consuming process of getting a video made for your brand. There were numerous scripts and lots of digging into your company's history as you crafted the story around your perfect pitch for all the world to see. Now, you have a perfectly crafted, 2-5 minute pearl of content with an elegant balance between providing value and advertising. So, what do you do with this wondrous piece of media, so full of potential? You need a plan to leverage your video and get viewers.
Too many video production companies leave clients high and dry with content that they have no idea how to effectively leverage in today's social media sphere. Is the video formatted for optimal playback online? Is it a favorable codec for YouTube, Vimeo, and Facebook? A video does you no good if no one watches it and it sits on your desktop. Have a plan to leverage your video and get viewers. It's time to get your content out into the world and in front of the target audience you so carefully crafted it for. Here are a few key places to get you started.
Your Website
We'll be starting by dispensing the obvious choice first. Your website should absolutely have your video featured on it, especially if you're a small business. Where your video ends up on your website is dependent on what the video is about. If it's an introduction to the business then there's no question, you should place it front and center on the homepage (or landing page). If it's more about the founding or history than the About Us tab would work well. If it's a summary or demonstration of your products, it could still go on the homepage but could also live in your e-commerce section. Don't worry about having your video in too many places, make sure it's easy to find (but turn off auto play).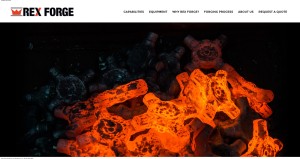 Depending on who's hosting your website you may need an external video hosting service to properly play your video. Many website hosts have extremely limited space or charge a premium for larger media content like videos. The easiest solution is to use a source like Vimeo for permanent hosting.

Vimeo is already a good spot to have your video and it has a professional edge to it that will fit in with your sleek website. YouTube is an alternative host, and you should have your video featured on YouTube (you should probably have an entire channel), to ensure you are capitalizing on the search algorithms that Google (the parent of YouTube) has in place.

NOTE: Embedded YouTube videos show related videos based on their own search algorithms. This means visitors to your site can get lost in cat videos or worse, your competitor's content! So, it's extremely important to have your Channel settings selected appropriately so "related content" won't be displayed on your website.
YouTube and Vimeo
Have your video on both of these websites independent of wherever else you post it. Vimeo is handy for an easy permalink you can send to clients and other businesses. With a business account, you can have a link like vimeo.com/yourbusiness/yourvideo. The link doesn't look spammy so the link won't scare people. It's also short enough to stay memorable and be easily typed into a web browser.
YouTube is still the world's powerhouse of video content. You should have a channel dedicated to your brand; it's as important as having a Facebook page. Even if you don't have a channel, YouTube offers a free source of viewership and discovery for anyone looking up your company. It also offeres customizable playlists that can be useful for sharing out a series videos. Above all, keyword your videos and make sure anyone searching for your brand name finds your video first!
Facebook
Getting views on Facebook isn't as simple as posting a link to your YouTube or Vimeo or even your website.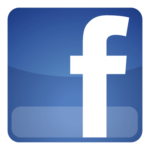 Facebook has a strategy to become the king of video online; they support and promote native uploads. This means you should upload the video using Facebook's uploader instead of linking to it. Facebook will reward you by showing the video to more people on Facebook than it would a linked video. You can pin the video on your Facebook page so any new visitor can watch it to quickly learn what your company is all about.
Physical Copies
Copy your video on to a flash drive or DVD. This allows you to take it around to places that may not have a computer. Your company video can get a lot of mileage at Trade Shows and Conventions where most booths are just piles of advertising pamphlets. A video is a great introduction if you want to talk with anyone who stops to look, even if they don't watch the entire thing. Professional production companies can make your video loop so it can run at your station even if you're making the rounds, shaking hands. That is, after all, what you designed the video to do. It actively advertises for you. It features the best that you have to offer completely independently. If you're thinking about using video in person, also consider 360º video or VR video (virtual reality) to give users a complete picture of what you're sharing.  We can help you leverage your video and select the right video for the specific application you have in mind.
Now, start maximizing your video! Get it out there into the world and get new leads to walk through your door. New some advice on how to leverage your video? Give us a call (203) 936-7761 or Contact Us.
Homepage video for Maximum Sound & Security
Read More