Video Metrics and ROI Statistics Point to the Future of Internet Marketing
Are more and more of your competitors launching video projects? What do these companies know? More importantly, how can you leverage related video metrics and ROI to YOUR advantage?
Increase Email Click-Through Rates and Make the Leap to Online Video Marketing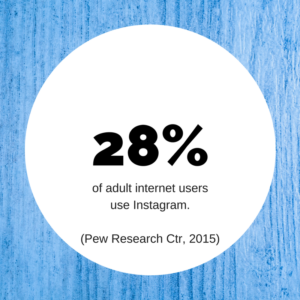 Forrester Research did the number crunching a few years ago. In the process, the experts discovered that videos embedded in emails during marketing campaigns yielded an increase in click-through rates. Typically, marketers saw two to three times as many click-throughs as they did without clickable videos.
Fast forward to today, and it is clear that this marketing phenomenon is not going away. Marketing statistics prove that Instagram, for example, is visited by 28 percent of adults on the internet.This site shares an estimated 95 million photos as well as videos on a daily basis. While a few years ago the use of videos in email marketing sounded like innovation, today the use of the medium is firmly embedded in corporate culture and consumer expectations.
Video Metrics and ROI Prove that Your Customers are More Likely to Do Business with You if You Market with Videos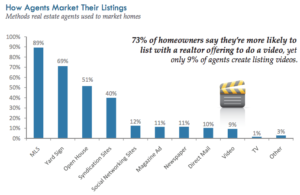 The use of marketing videos is not just industry driven. In many instances, consumer behavior shows that the individual buyer will prefer to do business with a company that uses the medium. Case in point is the real estate market. In its Broker Report, the National Association of Realtors reveals that 89 percent of home buyers used the internet to find a property.
As a result, a professional in the field is 44 times more likely to sell a home by featuring it online. Consumers are aware of these metrics. Seventy-three percent explain that they will do business with a real estate agent if the professional includes video listings in the firm's menu of services.
Of course, in some situations, advertising with videos may be the only way for your target demographic to find you. Think about the 18 to 34 demographic. This segment of the population does not watch cable TV. According to YouTube, it pays attention to the videos on the site. The platform recognizes that this fact puts it in direct competition with cable networks.
Elements of a Powerful Online Video Ad that Gets Results
Commercial video production is not something you can achieve in a garage. Everyone has seen those late-night cable TV commercials that have a distinctly homemade feel. What they lack in professionalism makes the difference between being taken seriously by the shopper and being made fun of by the same demographic.
So, what does it take to create a good-quality video?
Script writing expertise. Even a brief two to three-minute video calls for a script. It should focus on search engine optimization as well as word usage that appeals to the targeted demographic.
Casting. The majority of people in advertising videos are actors. They are professionals who know how to act in front of a camera to elicit specific responses. Although amateur videos can be endearing, they may not have the quality your customers are looking for.
Filming. High-quality equipment use results in superior video quality. Because more and more consumers access online videos with mobile devices, quality is a must.
Post-production editing. Paying attention to the intricacies of editing is another crucial aspect of video creation. Professionals work with the content to ensure that it is in keeping with best online practices. Moreover, they will work with your management team to provide for the perfect encapsulation of your brand message.
It's time to add video marketing to your toolbox. Contact us today to find out more!