Considering Video Production for Your Company?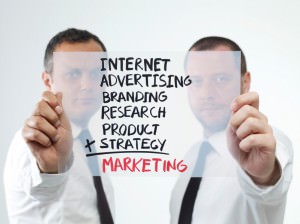 You're fresh back from a marketing workshop and have the idea to bring your company into the 21st century with a series of videos.
…or you've been charged by the CEO to come up with a plan to freshen your company's marketing.
…or you're the CEO looking to shake your marketing department out of the doldrums with fresh ideas.
…or maybe you're just looking for an excuse if you get caught watching YouTube videos at work again!
Whatever your reason, if you need authoritative ideas on how to launch a video campaign for your company, this is a great time to download our e-book, "Using Video for Business."
In five brief chapters, we will take you from learning the basics of video content through advice on hiring a video production company, with valuable information all through the journey.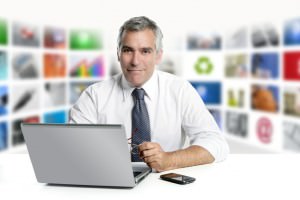 Chapter 1: Video Content Basics
Considering Video Production for Your Company? Video Content Marketing is a key feature in the emerging field of Content Marketing, and the key is ensuring your content is valuable and relevant. Get an overview of what types of videos are possible for your company. We'll provide a list of questions for your initial brainstorming session to get your team focused and on the best path for your company's needs.
Chapter 2: Types of Videos to Use for Companies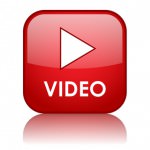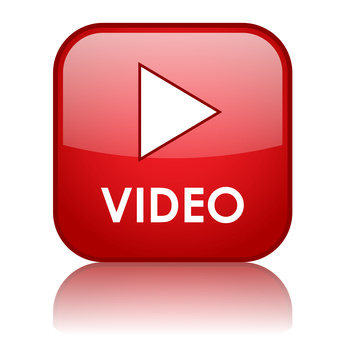 You're not inventing the wheel here. In considering video production for your company, many have traveled down the same path. We share with you what kinds of videos have succeeded. Each company is unique, has a unique story to tell, which can be told in a company overview. Do you tell your story through interviews? Do you need a sales pitch? Will a product overview be more appropriate." You'll learn about all these types of videos and more, then apply them to the questions you answered in Chapter 1 to develop a plan for your business.
Chapter 3: A Discussion of Where and How to Use Business Video
Finding the right platforms to connect these videos with your target audience is the next step in the planning process. Do you need to share information with your stockholders? Are you trying to reach millennials in their online world? Do you want to create a commercial to air on the Super Bowl? All of these platforms will require a different type of production.
Chapter 4: I Want to Use Video for Marketing my Business … Now What?
You're convinced video is the way to go! Congratulations! It's time to get real about these plans. First, what resources do you have to begin video production? Is there staff in-house who can start the process? Do you have the equipment? What kind of budget will you need to meet those questions you answered back in Chapter 1? How much of your video content will require professional production, and how much will be shared through social media, where a polished, professional look isn't as necessary? Now, you're ready to bring in a professional to help answer some of these questions.
Chapter 5: Finding and Choosing a Great Production Company
Now, you need to find the right production company to match your company's needs, your company's personality and your company's budget. This is not a decision you make lightly. Like all contractual service, you'll want to research and interview different companies to find the right match. All reputable video production companies will sit down for a free consultation and offer ideas and cost estimates for the work you want to accomplish, or tell you what can be done in the budget you've set. You'll want to check out their portfolios, talk with references, meet with the people who will actually work with your people.
You're starting on an exciting journey. Take the first step today and download our free e-book, "Using Video for Business," then contact us about how Miceli Productions can assist with your video production needs.
Read More